Farm records are essential for any farmer or homesteader. Good record keeping allows you to track your progress, identify problems early, and make informed decisions about your business. There are many different types of farm records, but some of the most important include production records, financial records, and animal health records.
Production records help you track how much food you are producing, as well as the yield of each crop. Financial records help you track your income and expenses, so that you can identify areas where you may be overspending.
Animal health records are important for tracking the health of your livestock, and for identifying any potential problems early on. Keeping good farm records can be time-consuming, but it is essential for the success of any farm or homestead.
Definition of Farm Records 
The registers in which the farm resources, farm products, and day-to-day maintenance of farm production and financial activities of a farm are recorded systematically or chronologically are called farm records.
Or, A farm record is a written statement that contains data on specific subjects of farm management.
Types of Farm Records
Muster roll
Overseer's diary
Cultivation register
Cashbook
Stock book
Issue register
Receipt register
Labor requisition book
Attendance register
Deadstock
Ration book
Peon book
General register if any
Objectives of Farm Record 
To provide a written record of farm operation for future guidance.
To furnish specific information about the amount of feed needed for cattle A and to evaluate the efficiency of different feeds.
To furnish a reminder of bills of own farm.
To record the yield of different crops.
To know the number of laborers employed and its distribution over different sectors of the farm.
To provide the required information for good farm planning.
Reasons/Purposes of Farm Record Maintenance 
A farmer or farm manager cannot estimate and plan for crop production without accurate farm records. The purposes/ reasons of maintaining farm records are as follows:
To manage the farm with profit.
To record the yield of crops.
To record the cost of various operations.
To record all data of operations.
To record the information on how much labor is employed and how they are distributed during the seasons.
To help the farmer know the strengths and weaknesses of the farm business from which they can take steps in the future to improve the management.
Farm records help to check the unproductive expenditure and identify profitable enterprises. Besides, the gap between the current income and potential income can be examined, as records are the sources to know the current income of the farm.
It provides required precise data on costs and returns for the researcher and the government.
To provide information on the income-generating capacity of the farm and thereby indicates the farmers' creditworthiness; this enables the farmers to get the required credit from the financial institutions.
Farm records help to get the payment information of labor wages.
It provides information regarding transactions of not only money but also of materials with other farms and organizations.
It helps to get information to find out ways and means for increasing profit.
To get information basis of the farm plan.
Farm records indicate the requirement of various inputs and input services in advance to organize the farm business smoothly.
Methods of Farm Recordkeeping
Paper: It is the simplest method of farm recordkeeping; all you need is a pen and some paper for this.
Electronic/Digital: Digital tools such as spreadsheets and computer applications may be used for farm record computations, but the farmer must have computer skills, the time to learn the software, and the ability to enter the receipts correctly. Electronic methods have various costs.
Hiring a professional: Hiring a professional is another method of farm recordkeeping. You can employ a trained expert for record-keeping. You should budget for more money if you choose this approach.
Digital recordkeeping
Farmers have long relied on keeping detailed records to help them monitor the progress of their crops and herds. In recent years, however, there has been a shift towards digital recordkeeping. This is thanks to the advent of new technologies that make it easier to track data points such as yields, soil moisture levels, and animal breeding records. While some farmers have embraced this new way of working, others remain skeptical about its benefits.
One of the best things about digital record keeping is that farmers can access their information from anywhere in the world. This is especially helpful for big operations where managers may need to look at information from different places.
Another benefit is that digital records are easy to share with agronomists and other advisors. This helps people make better decisions because they have more information. In the end, digital recordkeeping has some problems, but it also has a lot of benefits that make it an important tool for modern farmers.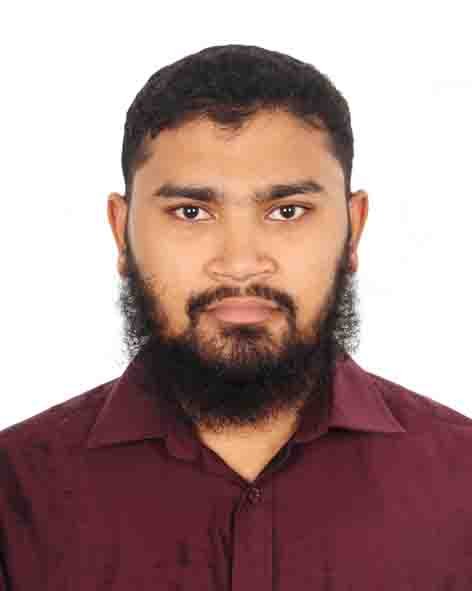 I'm Md Mosaddekur Rahman,
I'm a student, a blogger, and a pro at digital marketing, especially SEO. I have completed my B.Sc. in Agriculture degree from the Crop Science and Technology Department at the University of Rajshahi, Bangladesh. I'm currently enrolled in King Abdulaziz University's Arid Land Agriculture Department in Saudi Arabia.
In my opinion, agriculture is the key to advancing the economy. You can understand the fundamentals of agriculture by reading this site, which will improve your academic performance. To serve the country and become a skilled farmer, read carefully. We have a lot of responsibility, so we need to keep learning new things.